Ventra card complaints dominate CTA budget hearing

Chicago Sun-Times By Rosalind Rossi Transportation Reporter November 12, 2013 5:28PM

The only public hearing on the Chicago Transit Authority's proposed "good news" budget turned into a giant Ventra dump fest Tuesday night, with speakers calling the new fare payment system a "fiasco" on par with the city's troubled parking meter deal.

Megan Groves blasted the CTA for hiring a private company — called Cubic Transportation Systems — for $454 million to operate Ventra. She likened the deal to when "Mayor Daley sold out the parking" in a 75-year lease of Chicago's parking meters.

"I for one will not sit idly by while my city gets sold out brick by brick,'' said Groves, 34, of Wicker Park. "I urge the CTA to end its partnership with Ventra. ... Public services should stay public.''

Kevin Peterson of the transit advocacy group Citizens Taking Action called Ventra "a fiasco" and told CTA President Forrest Claypool "you need to resign. Forrest Gump is lovable; you're not.''

Georgette Kirkendall, 25, of Marquette Park, said she's had problems with her Ventra U-Pass for college students from the start, including erroneous charges.

"Ventra is absolutely worthless. I don't want it in my city,'' Kirkendall said.

Cubic's parent company, Cubic Corp., also was blasted as an "evil company" for operating a defense contracting arm. Kirkendall called the firm's military work "poisonous" and taped a skull-and-crossbones poison sign to the lectern as she spoke to illustrate her point.

Faced with an onslaught of Ventra complaints, ranging from poor customer service to double-billing, Claypool last week restored old fare payment options until Cubic meets some performance measures.

The CTA merely hired Cubic to operate Ventra, just as it would hire a firm to provide buses or rebuild track, and expects to save $5 million a year by doing so, CTA spokesman Brian Steele said after Tuesday's public hearing. "In no way" is the CTA giving up any control of fare policy, he said.

Though Ventra was the focus of most public comments Tuesday, it was a mere blip in the CTA's 186-page budget. The cost of the transition to Ventra was folded into unspecified "other expenses" that are expected to increase $9.6 million next fiscal year.

CTA officials called the $1.38 million proposed operating budget a "good news" budget as it did not pack any fare increases or service cuts. It reflects a 3 percent increase from this year's operating funds spending forecast. CTA Board members are scheduled to vote on the budget Wednesday.

However, a civic watchdog group urged the CTA to study fares based on distance traveled or peak-hour usage, saying the proposed budget included "overly optimistic" expectations of state funding increases for reduced-fare riders. The Civic Federation in effect urged the CTA to prepare now for a rainy day by studying fare measures currently in use in Washington, D.C., and San Francisco that could boost CTA revenues in the future.

"The CTA has enormous financial challenges going forward,'' said Civic Federation President Laurence Msall. "This would give the CTA options in the future. ...

"Zone-based fares have been used in other cities. It's reasonable that the farther you travel on transportation, the more you pay.'' And, higher fares during the rush hour would "smooth congestion and incent people to travel in non-peak hours,'' Msall said.

The Civic Federation noted that the CTA needs $844 million annually to keep its stock in good repair, but has only budgeted an average $591 million a year in its five-year capital plan. Pension, labor and health care tabs also add annual pressure, Msall said.

In addition, this fiscal year, a state decision to reduce the CTA's 2013 subsidy for reduced-fare riders by $7 million at mid-year contributed to an unexpected $10 million CTA deficit. The Civic Federation accused the CTA of being "overly optimistic" in assuming that the state would restore previous reduced-fare funding levels.

If no such increase materializes, the Civic Federation wrote in a 44-page analysis, "the CTA will face a $7-$8 million deficit mid-year, which could precipitate fare increases or service cuts."

Added the watchdog group: "The CTA may be relying too heavily on funding from the State of Illinois in FY2014 without fully accounting for the State's continued fiscal deterioration.''

The CTA's Steele said lawmakers representing the CTA service area "have been supportive of restoring the funding" and even if it falls through, the shortfall would represent less than .5 percent of the CTA's operating budget.

Washington D.C.'s Metrorail and San Francisco's Bay Area Rapid Transit (or BART) both base fares on the distance traveled, and Metrorail imposes additional charges for rush hour and late weekend travel. Msall noted that CTA now charges the same flat elevated fare for Loop travel to Oak Park or Evanston as to Chicago's West Side.

Although Steele said the CTA is not currently examining such options, a handful of citizens supported distance-based CTA fares in online comments about the agency's 2012 proposed budget.

"Traveling further should cost more. It's the principal behind taxi fares, airline fares, shipping/delivery fees,'' wrote one commentor.

Retorted another: "I don't think … people who ride up from 95th Street to clean offices downtown should have to pay more than the people riding to the Loop from Lincoln Park to work in those offices. ''

The CTA's less than 24-hour gap between the budget hearing and the budget vote drew the ire of the Citizens Taking Action transit group. Its secretary, Charles Paidock, charged that the CTA had not allowed enough time "to incorporate any changes in the middle of the night to the budget'' if valid concerns were raised at the sole public hearing. Due to the short turnaround, Paidock told fellow speakers Tuesday night, "absolutely nothing you contribute will be incorporated into the budget.''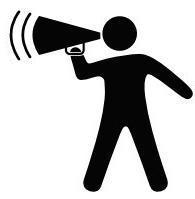 Chicagoans Protest Ventra at CTA Budget Hearing

Progress Illinois  Matthew C. Clark Wednesday November 13th, 2013, 11:54am

A crowd of about 20 people gathered inside the plaza of the Chicago Transit Authority headquarters on Lake Street Tuesday night to rally against Ventra, and air their grievances during the CTA's public hearing for its 2014 Operating Budget and Program.

The crowd cheered "No Ventra" to cameras and reporters before the hearing began, and spoke out against the privatization of public services.

"Ventra has proven itself to be at best ineffective and at worst totally broken," said Chicagoan Megan Groves, who helped organize the rally."

Groves said the CTA acknowledged the new system was not working when they pushed back the deadline.

"Honestly, I kept waiting for someone to do something," she said. But when nobody did, she decided to act, and began organizing the rally after seeing a poster about the public hearing.

Ahndrea Sprattling is another Chicagoan who said she came to the hearing because she was tired of the CTA ripping off working class people.

"It's criminal. People do not have the money to afford or to take public transportation. People are dependent on the CTA to go to work," she said. "I'm a pet-sitter. I am dependent on CTA to go to client's places to walk dogs and take care of cats."

Last week, CTA President Forrest Claypool said Ventra's full implementation would be indefinitely delayed due to issues regarding its customer service call center and other technical issues.

Claypool said the Ventra contractor, Cubic Transportation Systems, Inc., would not receive payment for its services until the issues are resolved. Claypool also said Ventra and legacy fare systems will continue to operate in tandem until a new implementation date could be set based on Cubic's performance.

Before opening the floor to comments, Claypool gave a brief presentation on the 2014 Operating Budget and Program, highlighting the creation of 1,000 union jobs and a third consecutive year of a balanced budget.

On Monday, the CTA Board voted to eliminate 149 positions, 37 of which it said were union jobs that were being phased out due to the transition to Ventra.

In addition to those who rallied against Ventra, members of the group Citizens Taking Action, a public advocacy organization for transit-dependent riders, voiced concerns over the schedule of budget hearings and accused the CTA of cutting services and disguising them as "service adjustments."

Citizens Taking Action released a statement, citing systematic problems with the Ventra system, including a lack of balance displays on Ventra readers, increased cash fare for trains, and a "dormancy fee."

Ventra contractor Cubic Tansportation Systems Inc. has also been linked to military contract work, both domestic and foriegn.

According to its website, Cubic specializes in public transportation technology as well as defense training: "Cubic's defense businesses provide comprehensive mission support services and training systems that strengthen the readiness of national militaries and security forces. Our communications and cyber products safeguard and transmit data in real world operations."

While Groves admitted to not knowing very much about their involvement in defense businesses, she was aware of it.

"I don't like it," she said. "Even if it turns out to be benign, you'd think the city of Chicago wouldn't want to be involved in such bad press."

Citizens Taking Action report at

2:18 of video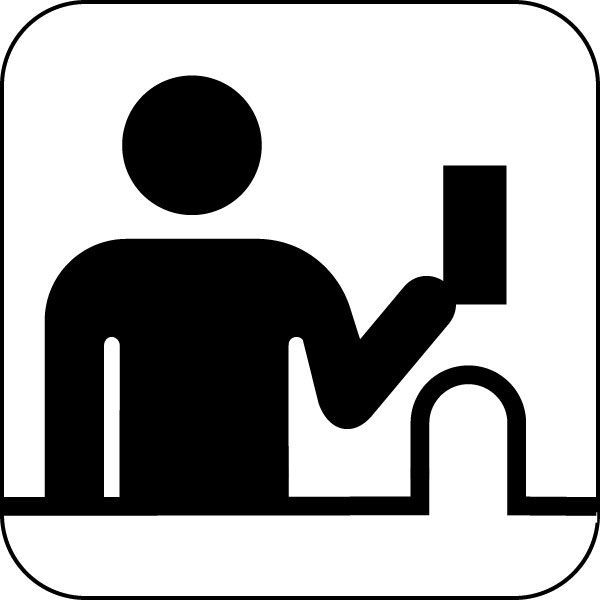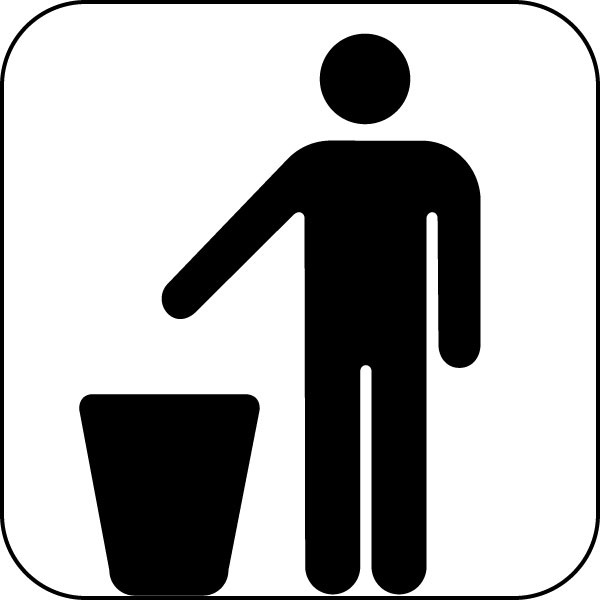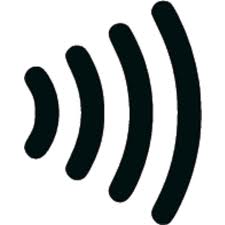 Citizens Taking Action

for transit dependent riders

3 Articles on Budget Hearing

CTA Riders Air Ventra Grievances At CTA Budget Hearing

Chicagoist

Festivus arrived early for CTA riders fed up with the Ventra mess, as they were finally able to air their grievances directly to CTA President Forrest Claypool and the CTA board during what was supposed to be a standard 2014 budget hearing Tuesday night.

Rider after rider stood and spoke in front of a packed meeting room to tell members of CTA's board that the agency's budget isn't all "good news." While officials have referred to the $1.38 billion as such and noted it includes no fare increases or service cuts, attendees at the meeting said the board wasn't telling the whole story.

"In the past five years we've had 28 routes eliminated, seven routes that parts were cut off, 62 routes have reduced hours of service," said Kevin Peterson from the group Citizens Taking Action. "But according to Forrest (Claypool), there's no service cuts, they're calling them `service reductions.' Guess what? Those are cuts for people who need them."

Charles Paidock, another member of the group, criticized the board for having its only public hearing on the budget the night before the vote. "Absolutely nothing you contribute this evening will be incorporated in the budget because it will be voted on in the morning," said Paidock.

But most of the hearing's attendees wanted to vent about the beleaguered Ventra system. Megan Groves, who organized a small rally in the lobby prior to the meeting called on the board to end its partnership with Cubic Transportation Systems, the company responsible for the fare collection system's implementation. "I for one will not sit idly by while my city is sold out brick by brick," Groves told the board. "Companies should not gain profit by exploiting CTA riders or CTA workers."

Georgette Kirkendall described a common complaint many CTA riders have had about Ventra. "Two weeks ago, I filled out a defective card form," said Kirkendall. "I was promised repeatedly I would have a call back within 24 hours. Guess what guys? No call back, two weeks later." She also took aim at Mayor Rahm Emanuel. "Ventra is not here for our convenience. This is just another in a long list of privatization schemes Rahm Emanuel is shoving down our throats."

Others at the hearing criticized Cubic's ties to the military and its subsidiaries ties to national security intelligence agencies. Yesterday, the Chicago Reporter revealed the ties the company has to Abraxas Corporation, which drew ire for its work with the Trapwire system, software that collects data from security cameras nationwide and provides it to the FBI and Homeland Security.

"Do you have any idea what Cubic can do with the information given to them through Ventra" said David Orlikoff. Dan Massoglia, a law student, called to mind the city's parking meter fiasco in his complaints about the system, saying "When you privatize aspects of public infrastructure, you lose the ability to control them."

Riders also mentioned Cubic's problems launching public transit fare collection systems in other cities. "I want to thank you for choosing a company with a track record of failure on not one but two continents," said Dan Massoglia. When Transport for London shifted its Oyster collection cards to Cubic in 2010, customers were overcharged by £60 million.

Additionally, the company was also mired by privacy concerns. Gapers Block reported earlier this week the London police made frequent requests for personal data from customers regarding travel times, locations and dates. Glitches, double charging, faulty card readers and customer service issues with Cubic ran systems have been reported in Atlanta, San Fransisco, Vancouver and other cities.

While the board remained mostly silent as customers aired their complaints and concerns, CTA Chairman Terry Peterson spoke up after an angry customer volleyed a few curses. Harking back to some sort of simpler time straight from of a Pepperidge Farm commercial, Peterson told the man at the podium not to use profanity "because there are women in the room." Peterson's remark drew several more uses of profanity—mostly from the women in the room.